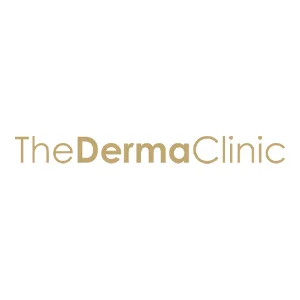 STRATEGIC PARTNER &

APPROVED TRAINER
Patricia Molloy is a Nurse with over 24yrs experience in Medical Aesthetics, including working in and running her own clinics. She has been a trainer for Dermal Filler companies for the past 8 years, working in the UK and Ireland. Patricia has presented at FACE and IMCAS, and has won Best Clinic Ireland 3 times with Aesthetic Journal awards and Image magazine
Contact details: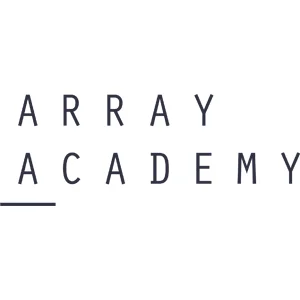 STRATEGIC PARTNER &

APPROVED TRAINER
Array Academy offer aesthetic training courses for nurses, midwives, doctors, dentists and pharmacists from foundation to advanced level, enabling medical professionals to learn the necessary skills to carry out cosmetic injections in anti-wrinkle injections & dermal filler in a safe and competent manner.
Our flexible training programmes and courses can take you from the Foundation Anti-Wrinkle & Dermal Fillers through a choice of intermediate and advanced courses with tailor-made Masterclass courses for the most experienced.
Contact details: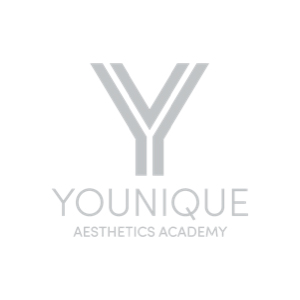 STRATEGIC PARTNER &

APPROVED TRAINER
Younique Aesthetics Academy is a medical led training institute suitable for learners wishing to develop their skills in the clinical aesthetic sector. With branches in both Newry and Belfast our academy offers regulated qualifications from internationally recognised examination bodies. These can be studied from our bespoke platform which allows learners to complete the theoretical element from the comfort of their own home.
Learners can complete their practical tuition in small groups at either of our centres ensuring that they receive the best individual, clinical guidance. We offer a wide range of courses from Foundation through to VTCT Level 7 in Clinical Injectables, as well as advanced masterclasses.
Contact details:
rachel@youniqueaesthetics@outlook.com
Newry: 02830054232
Belfast: 02896930183
STRATEGIC PARTNER &

APPROVED TRAINER
LEADING THE WAY IN AESTHETICS SINCE 2002
As the UK's largest aesthetic training provider our award-winning courses cover a variety of Dermal Filler and Botox training to skin rejuvenation from foundation all the way to expert-level aesthetics courses for surgeons, doctors, dentists and nurses.
Our expert trainers will teach you how to provide these specialised services in order to help you improve your skills, expand your business and grow as an aesthetic practitioner. You will learn how to perform this treatment in the safest possible way. Their hands-on approach will leave you feeling confident, giving you the knowledge and practical hands-on experience to start treating your patients.
Contact details: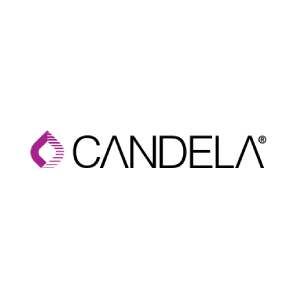 STRATEGIC PARTNER 
Candela's brand values of Science, Results, and trust guide its commitment to clinically proven results to strengthen the longstanding partnerships established with physicians, their practices, and the patients they treat.
Contact details:
STRATEGIC PARTNER &

APPROVED TRAINER
Cosmed Aesthetic Training Academy is a specialist, professionally-led clinical training facility for qualified healthcare professionals who wish to learn and develop their skills, knowledge and experience in non-surgical cosmetic treatments.
Conveniently located in central Dublin offering state of the art facilities for practical training sessions, our respected expert trainers at Cosmed aim to provide a quality theoretical and hands-on practical experience to equip delegates across Ireland and the UK with a training experience that will leave them confident in delivering safe and effective non-surgical cosmetic treatments.
At Cosmed we also offer a sophisticated space for the leading brands in the aesthetics industry to host a course, showcase the latest technology or simply to launch a product in a clinical-centred environment that will compliment and align with the feel and personality any brand.
Our space boasts an open layout complete with modern furnishings, dedicated quiet area and private meeting rooms to suit presentations, client and team meetings, interviews, press previews, product launches, training sessions and lots more.
Contact details:
STRATEGIC PARTNER 
Digital Salon is the only marketing agency in Ireland dedicated to helping Salons, Clinics and Medi Spas improve their online presence and attract new Clients. Our team of industry specialists know your business and know what it takes to promote it. We're working with over 600 Salons, Clinics and Medi Spas throughout Ireland and the UK to deliver eye-catching Websites and Digital Marketing Campaigns designed to grow your revenues. As partners of Aesthetic Insure, we are offering a free 30min Digital Consultation with our Head of Marketing. Just follow the link:
Contact: info@digitalsalongroup.com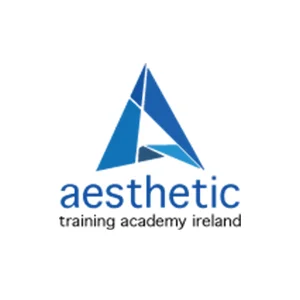 STRATEGIC PARTNER &

APPROVED TRAINER
Welcome to Aesthetic Training Academy – Ireland's leading provider of accredited postgraduate courses for Doctors, Nurses and Dentists. Courses in everything for the thriving aesthetic medicine clinic. An agnostic approach while providing brand-specific protocols.
Why choose A.T.A.I.? …
A.T.A.I. is for professionals that understand the benefit and need for robust training. There are plenty of cheaper and shorter courses available in the market. However, A.T.A.I. is known for producing the finest aesthetic medicine graduates in the Irish aesthetics field. We set out to change aesthetic medicine education at the very core; we hope you will join us in that change.
All our courses from advanced skincare through to aesthetic medicine have one outcome in mind, confidence and competence.
Learning within a clinic environment equips delegates with more skills. Our goal of competence and confidence extends beyond the delivering of the treatment. A great deal of effort goes into becoming an aesthetics practitioner we aim to make that journey easier with supportive training and continued support after it is over. We set out to improve the aesthetics training sector.
Contact details: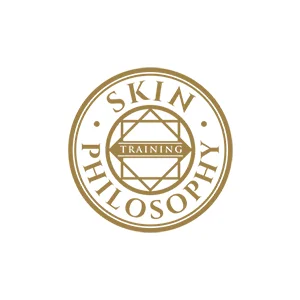 STRATEGIC PARTNER &

APPROVED TRAINER
At Skin Philosophy Training, we offer courses in different levels for anyone interested in learning about aesthetic treatments. We teach both the theory and practice of each treatment, so you'll be confident and knowledgeable when performing them. Our courses are designed for busy people, and you can choose to learn in a classroom or online. If you're looking to improve your skills or start a new career in this field, we're here to help you.
Contact details:
+44 208 876 3999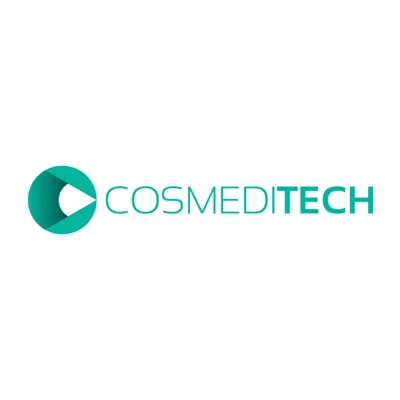 Strategic

Partner
"Established in 2016 by a team with over 30 years' experience in the development of medical and aesthetic technology, Cosmeditech has grown into one of the leading suppliers of laser and aesthetic devices in the UK and Ireland.
In partnership with TermoSalud, a global manufacturer based in Spain, Cosmeditech have successfully introduced a range of market leading innovative products.
We offer a wide range of devices with applications for laser hair removal, radiofrequency / RF, skin tightening, tattoo removal, vascular lesions, benign pigmented lesions, and facial rejuvenation. Our products are Medical Grade and designed to the highest specification and standards yet offer the most competitive prices and value in the market.
We are an innovative and dynamic company and offer unparalleled support to our customers in terms of in-house technical support, clinical training, and marketing. Our in-house marketing team have helped to successfully launch and introduce new technology to over 100 new salons and clinics in the UK and Ireland."
Strategic

Partner
Pabau CRM is an all-in-one clinic management software. We help clinics and med spas to run their business by either fully automating tasks or making them easier. Over 2,000 clinics worldwide use our system to craft the perfect patient experience and ensure their clients leave happy and ready to re-book.
This easy-to-use, secure, and entirely paperless medical solution handles all your tasks during patient consultations and keeps all records in one place, easily retrievable when needed.
Electronic Medical Records | Calendars | Payment systems | Online bookings | Automated pre-care / after-care | Before-and-after photos | email / SMS appointment reminders | and much more
Enjoy a 3-month free trial plus exclusive benefits as part of our partnership with Aesthetic Insure.
Strategic Partner &

Approved Trainer
Teeth Whitening Fairies are Irelands leading teeth whitening and Clip on Veneers experts. They understand your needs and insist on the highest quality in using the latest technology to perfect whitening your teeth. They offer superb clinic and mobile teeth whitening treatments throughout all counties in Ireland. Teeth Whitening Fairies will promise to make your teeth look amazing after just one session! The majority of our customers see results of between 4-12 Shades whiter after one session.
Strategic Partner &

Approved Trainer
The (ECAMS) European College of Aesthetic Medicine & Surgery is one of the world's leading training institutes in aesthetic medicine and surgery. The College was founded by dedicated worldwide surgeons and physicians with one simple aim: to bring to doctors all over the world and education and training experience that allows them to incorporate aesthetic procedures, techniques, products and technologies into their everyday practice and be recognized themselves as leaders in the exciting field of aesthetic medicine and surgery.
Strategic

Partner
"We are DANAI. A specialist group of registered nurses working in Dermatology and Aesthetics in Ireland. DANAI provides education, training, advocacy and support for its nurse members in collaboration with its stakeholders, whilst highlighting and promoting the ethical and competent standards of specialist nurses who operate within the DANAI quality assurance framework"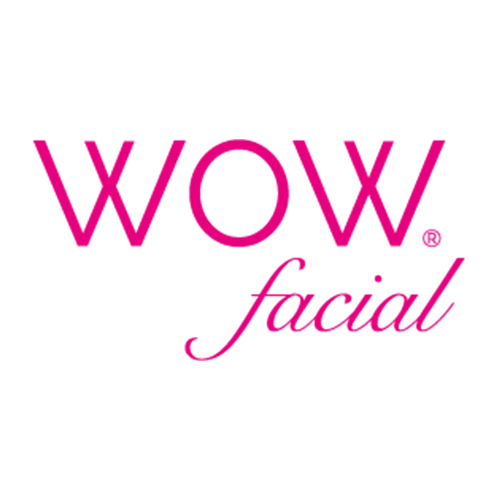 Strategic

Partner
Are you ready to WOW?
WOW facial® is the ultimate transformational skin treatment, 75 minutes and 6 stages of pure skin nirvana, your skincare specialist will bespoke and tailor your WOW facial® at every stage to meet your exact skincare requirements. The team here at WOW facial® has developed and researched the most advanced skin care technologies to bring you or your clients a truly transformative result.
The WOW facial® truly is the WOW factor treatment.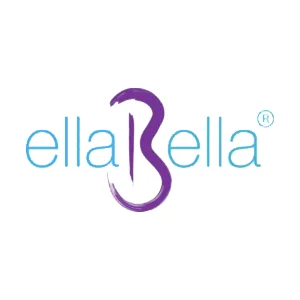 Strategic

Partner
EllaBella® is an Irish company which was set up to distribute exclusive professional salon machines to salons throughout Ireland and UK. The directors of the company have extensive beauty & business experience and understand the demands of running a successful beauty salon.
Because buying salon equipment is a big investment – we have researched the market and know that Beauty Salons are looking for better salon-based results to their clients' beauty problems.
Contact details:
ellabellabeautydistribution@gmail.com
Strategic

Partner
Dr Josette Galligan is a registered Laser Protection Adviser and Chartered Engineer, with 25 years' experience working in the public and private healthcare and aesthetic sectors, and twenty years as the named Laser Protection Adviser for several large teaching hospitals. Having seen first-hand the benefits of light-based therapies, Josette is passionate about contributing to their safe use, with technical and scientific support.
She developed the first online laser safety eCourse in Ireland (hosted on HSELand), which was widely used Nationally. And she has contributed to the Medical and Healthcare Regulatory Agency's (MHRA) guidelines on the safe use of Lasers, IPLs and LEDs, and the Core of Knowledge syllabus.  She continues to be invited to talk and write on laser safety topics for professional bodies, recently contributing to the Dermatology and Aesthetic Nurses Association of Ireland (DANAI) study days, AON 's Risk Management Forum for Non-Ionising Radiation, the Bioengineering Association of Ireland scientific journal, and Engineers Ireland's journal.
Contact details:
josette@laserprotectionadviser.ie